mykoLOM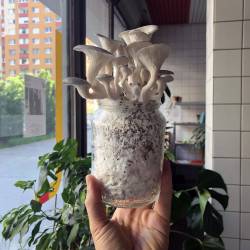 mykoLOM je platforma LOMu dedikovaná hubám, lišajníkom, kvasinkám a iným príbuzným organizmom. Bola založená v roku 2019 Jonášom Gruskom aby skúmala huby, ich environementálne funkcie a vzťahy k umeniu, liečivám, jedlu a biodegradovateľným materiálom. Od svojho začiaku pod touto platformou vyšli rôzne fyzické a digitálne publikácie.
mykoLOM je taktiež názov festivalu, ktorého cielom je osveta záujemcov ohľadom rôznych hubových tém a vytváranie nových spojení medzi umelcami, inovátormi a mykológmi. Od roku 2022 sa koná pod záštitou Slovenskej Mykologickej Spoločnosti pri SAV.
---
The mykoLOM is a platform of LOM dedicated to fungi, lichen, yeasts, and other related organisms. It was founded by Jonáš Gruska in 2019 to explore the fungi, their environmental role and and their relationship to art, medicine, food, and biodegradable materials. Since its beginning it has published various physical and digital publications.
It is also the name of a festival that aims to educate the general public about fungal topics and foster collaboration between artists, thinkers, and mycologists. The festival has been supported by the Slovak Mycological Society since 2022.
Publikácie a projekty / Publications and projects